GP Events
Upcoming GP events
The Royal Australian College of General Practitioners (RACGP) Quality Assurance and Continuing Professional Development Program (QA & CPD) includes the promotion of GP participation in effective and efficient quality assurance and continuing professional development by encouraging and identifying high quality activities for GPs.
Healthscope has achieved both Endorsed Provider (Category 2) and Accredited Provider (Category 1) status with the RACGP.
Our dedicated continuation of education programs assist general practitioners to fulfil their accreditation criteria set out by the RACGP.
Managing cardiac valvular disease - diagnosis and treatment update for General Practitioners

Event date Wednesday 13 October 2021
RACGP CPD Activity No. 296900
3 CPD Activity points
Time 7.00pm – 8.30pm
Location online – a link to access the webinar will be emailed to GPs following registration
Speakers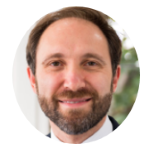 Dr Ronen Gurvitch
Interventional Cardiologist
One Heart Cardiology
Chair/Speaker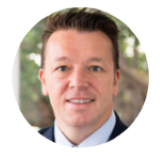 Dr Adam Gay
Cardiologist
One Heart Cardiology
Speaker
Topic
This live webinar will cover detail on the initial management of patients with common cardiac valvular disorders appropriate for primary care, identifying severity of disease, when to refer and the treatment options available for patients including those suitable for TAVI treatment.
It will include specific case studies as practical and helpful examples of the treatment options for specific patients.
The webinar will provide updates on
Assessment and investigations
Severity of disease
Management and treatment options
Learning outcomes
By the end of this activity, GPs will be able to:
Explain the diagnostic options in general practice for identifying common valvular disorders.
Define common terms used in echocardiogram reports and how to quantify severity of valvular heart disease.
Outline management strategies for patients presenting with signs and symptoms of the most common valvular heart disorders.
Explain treatment options available for valvular disease – as managed by specialist cardiologists in conjunction with the referring GP.
RSVP


RSVP by 7pm Wednesday 13 October 2021
Inquiries to Julie-Anne Caruana
Phone: 0401 984 243
Email: julie-anne.caruana@healthscope.com.au
In addition to RACGP CPD accredited events, Melbourne Private Hospital is pleased to offer a series of online educational videos that General Practitioners can complete at their convenience. To access this series of 4 RACGP CPD accredited Cardiology videos, please register by clicking the link below.
Once logged in to Praxhub, please:
1 Search and select 'Healthscope' and 'Follow'
2 Select 'All Education' tab
3 Here you will find the following 4 x cardiology CPD accredited activities:
Approach to Chest Pain (3 CPD Points)
Atrial Fibrillation (2 CPD Points)
Valvular Heart Disease (3 CPD Points)
Heart Failure – The Dyspnoea Patient (3 CPD Points)
For further information on our GP engagement program, please contact:
Julie-Anne Caruana – Melbourne Private Hospital Business Development Manager
Mobile: 0401 984 243