GP Events
Upcoming GP events
The Royal Australian College of General Practitioners (RACGP) Quality Assurance and Continuing Professional Development Program (QA & CPD) includes the promotion of GP participation in effective and efficient quality assurance and continuing professional development by encouraging and identifying high quality activities for GPs.
Healthscope has achieved both Endorsed Provider (Category 2) and Accredited Provider (Category 1) status with the RACGP.
Our dedicated continuation of education programs assist general practitioners to fulfil their accreditation criteria set out by the RACGP.
'Tech Neck' – Increased neck pain in the remote workforce
A GP's guide to patient management

Event Date Thursday, 25 March 2021
Time 7:00pm to 8:30pm
Location Online – a link to access the webinar will be emailed to GPs following registration
Speakers

Mr Girish Nair
Neurosurgeon
Neuroaxis
Chair / Speaker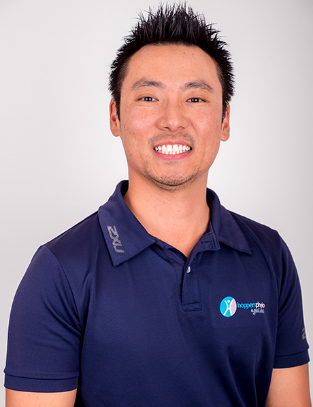 Danny Low
Physiotherapist
Hoppers Crossing Physiotherapy
Speaker
Lauren Freeman
Special Counsel
Adviceline Injury Lawyers
Speaker
Topic
The delayed diagnosis and treatment of work-related neck injuries can have a significant adverse impact on a patient's physical health and mental well-being. This interactive activity will provide GPs with simple and effective diagnostic/treatment pathways to support timely management of patients, with a focus on early diagnosis and the identification of the most appropriate referral pathways. In addition, a Special Counsel will guide GPs through tips and pitfalls of preparing compliant reports and medical records, to support potential compensation claims relating to work related injuries.
Learning Outcomes

By the end of this activity, GPS will be able to:
Discuss investigation techniques and imaging modalities for the diagnosis of work related neck pain
Recognise patients who may benefit from conservative intervention
Identify patients who require specialist opinion and possible surgical intervention
Discuss the professional and legal obligations in relation to history taking, medical reports and medical records for patients diagnosed with work-related neck pain
RSVP


RSVP by 7pm on Thursday, 25 March 2021

Inquiries to Cathie Bulfin
Phone: 0427 056 903
Email: Cathie.Bulfin@healthscope.com.au
In addition to RACGP CPD accredited events, Melbourne Private Hospital is pleased to offer a series of online educational videos that General Practitioners can complete at their convenience. To access this series of 4 RACGP CPD accredited Cardiology videos, please register by clicking the link below.
You will receive your login details via an email from praxhub within 1 working day.
Once you are able to log in, please:
Select CPD/CME option
Select 'Healthscope' (~5th down the list)
Here you will find the following 4 x cardiology CPD accredited activities:
Approach to Chest Pain (3 CPD points)
Atrial Fibrillation (2 CPD points)
Valvular Heart Disease (3 CPD points)
Heart Failure – The Dyspnoea Patient (3 CPD points)
For further information on our GP engagement program, please contact:
Cathie Bulfin - Melbourne Private Hospital Marketing Manager
M: 0427 056 903 | E: Cathie.Bulfin@healthscope.com.au